Integrate Meta SDK for iOS on your mobile app
Updated 10 months ago
1. Login to M and open developers.facebook.com/apps. Click on Create App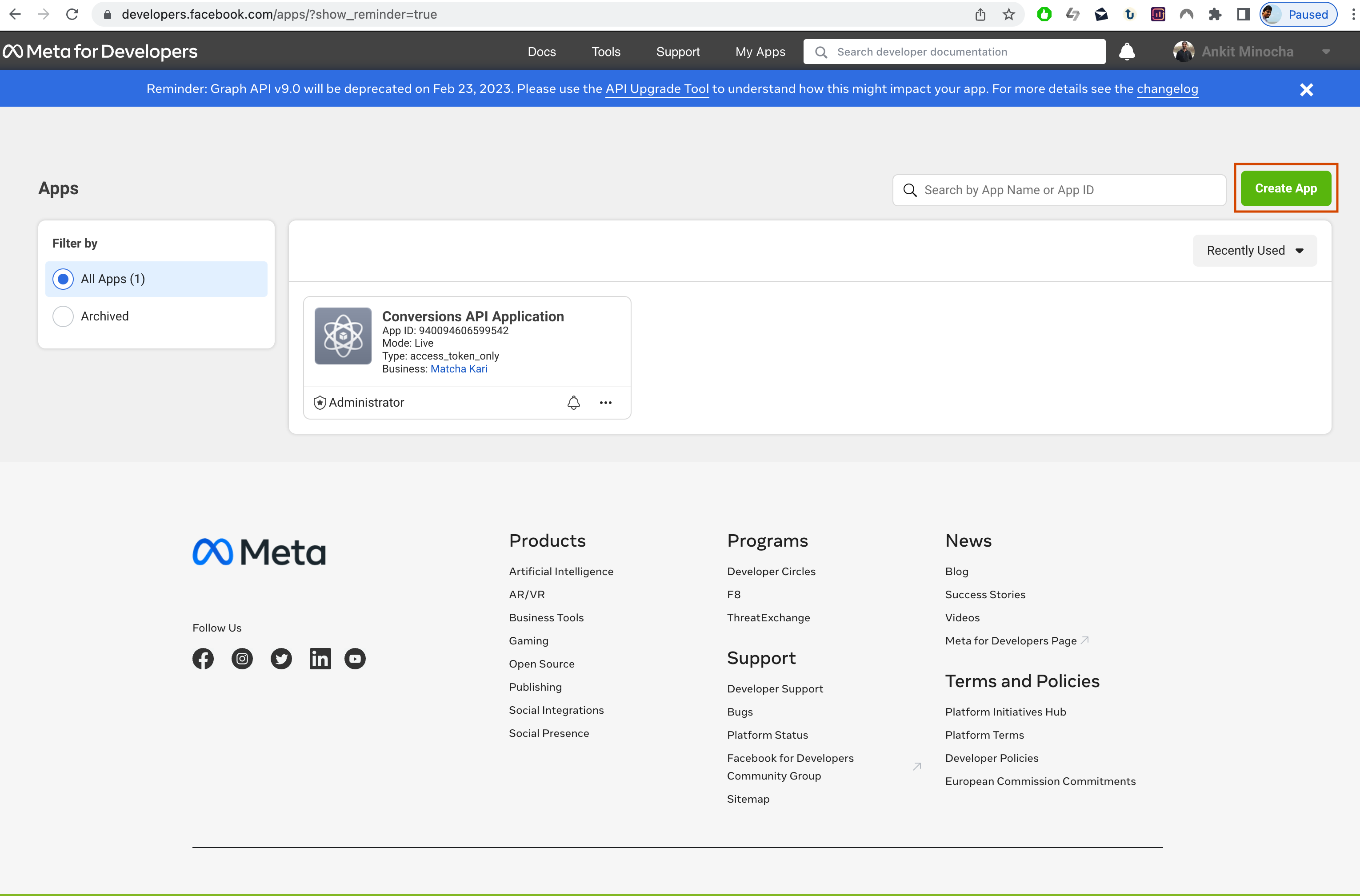 Facebook Developers - Create App
2. Next, you're required to select the type of application. Select 'None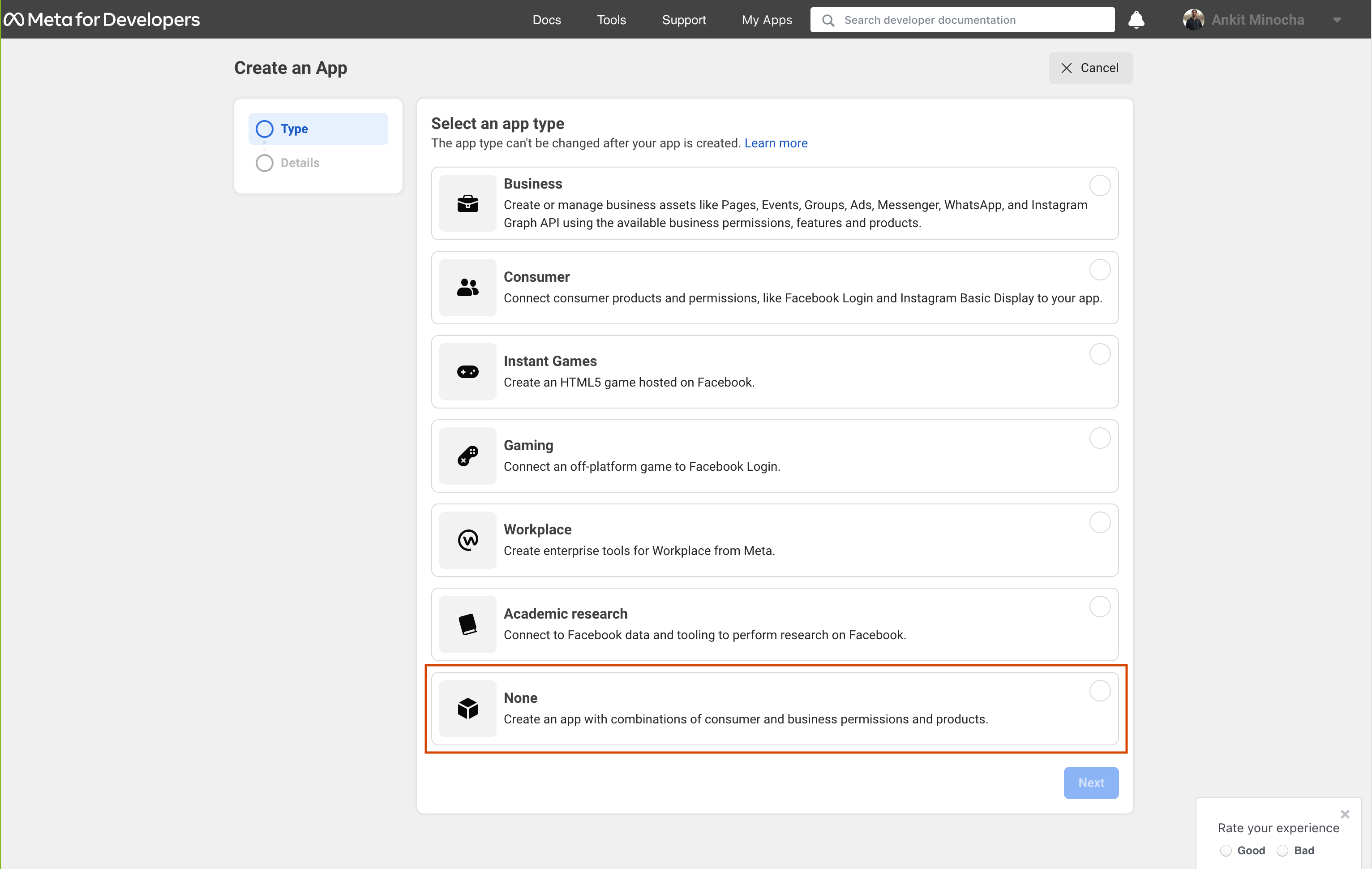 Select App Type
3. Add name for your mobile app here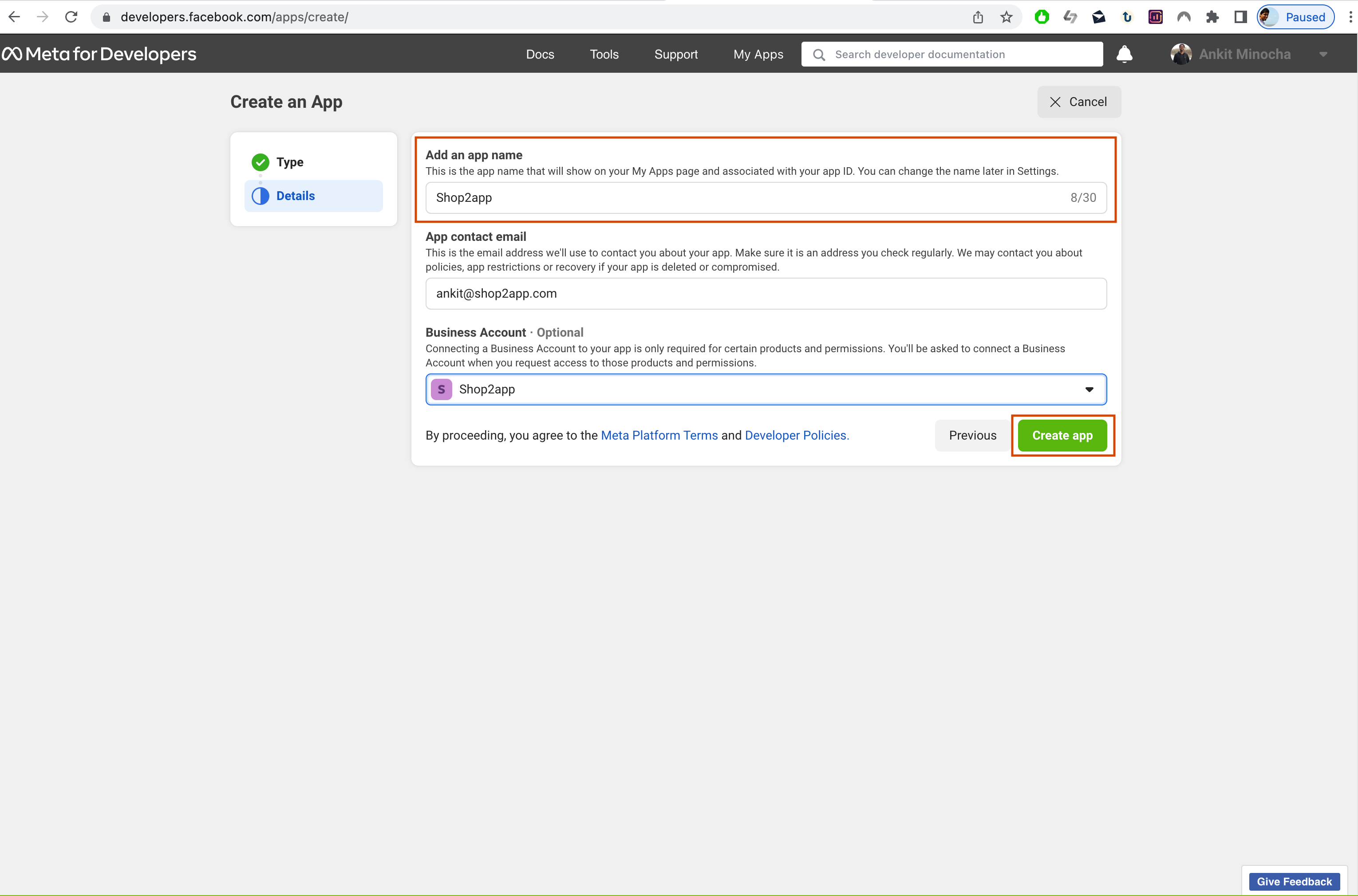 Image Caption
4. Select iOS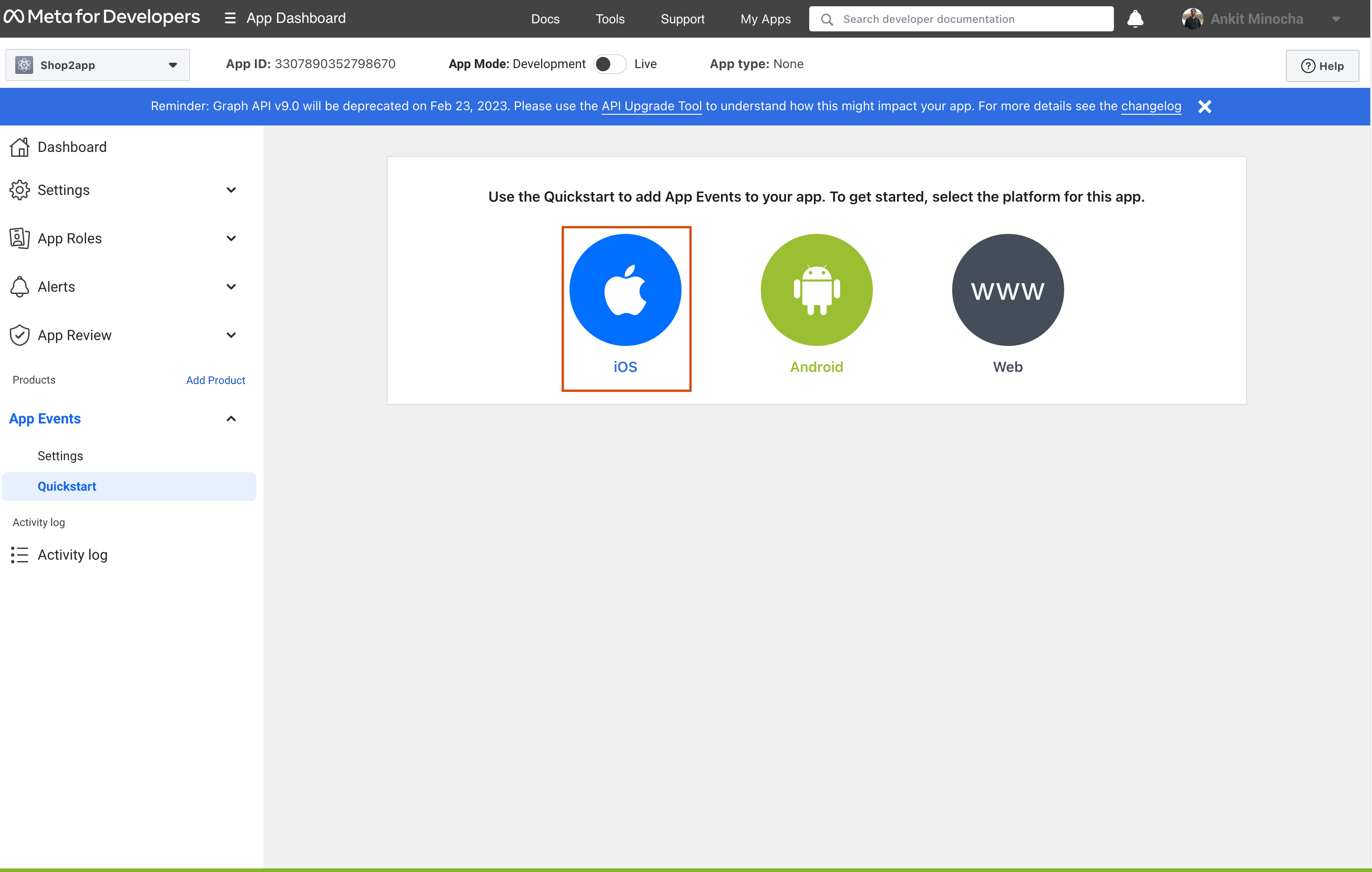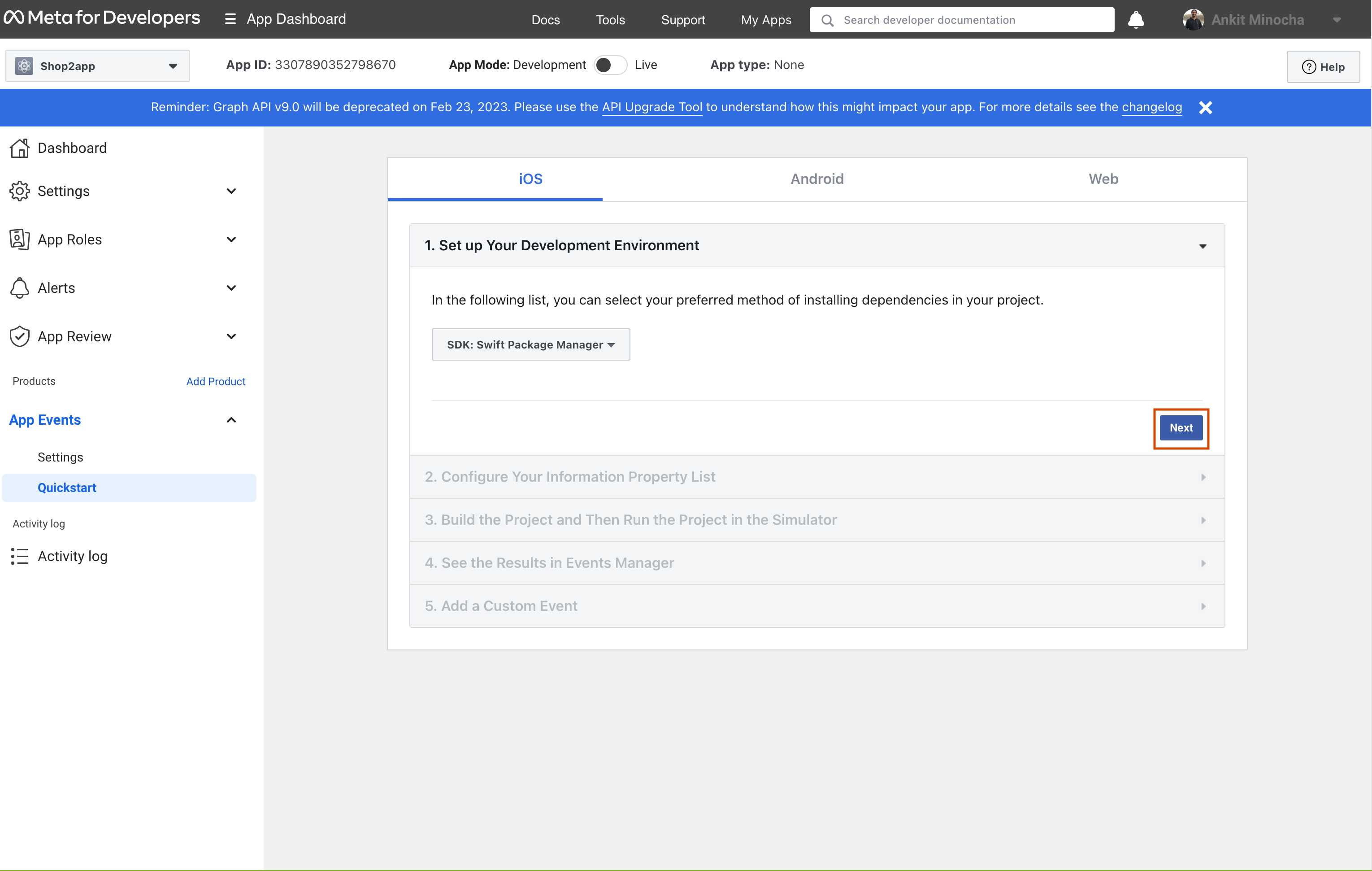 5. Select SDK Components from the dropdown, and click 'Next.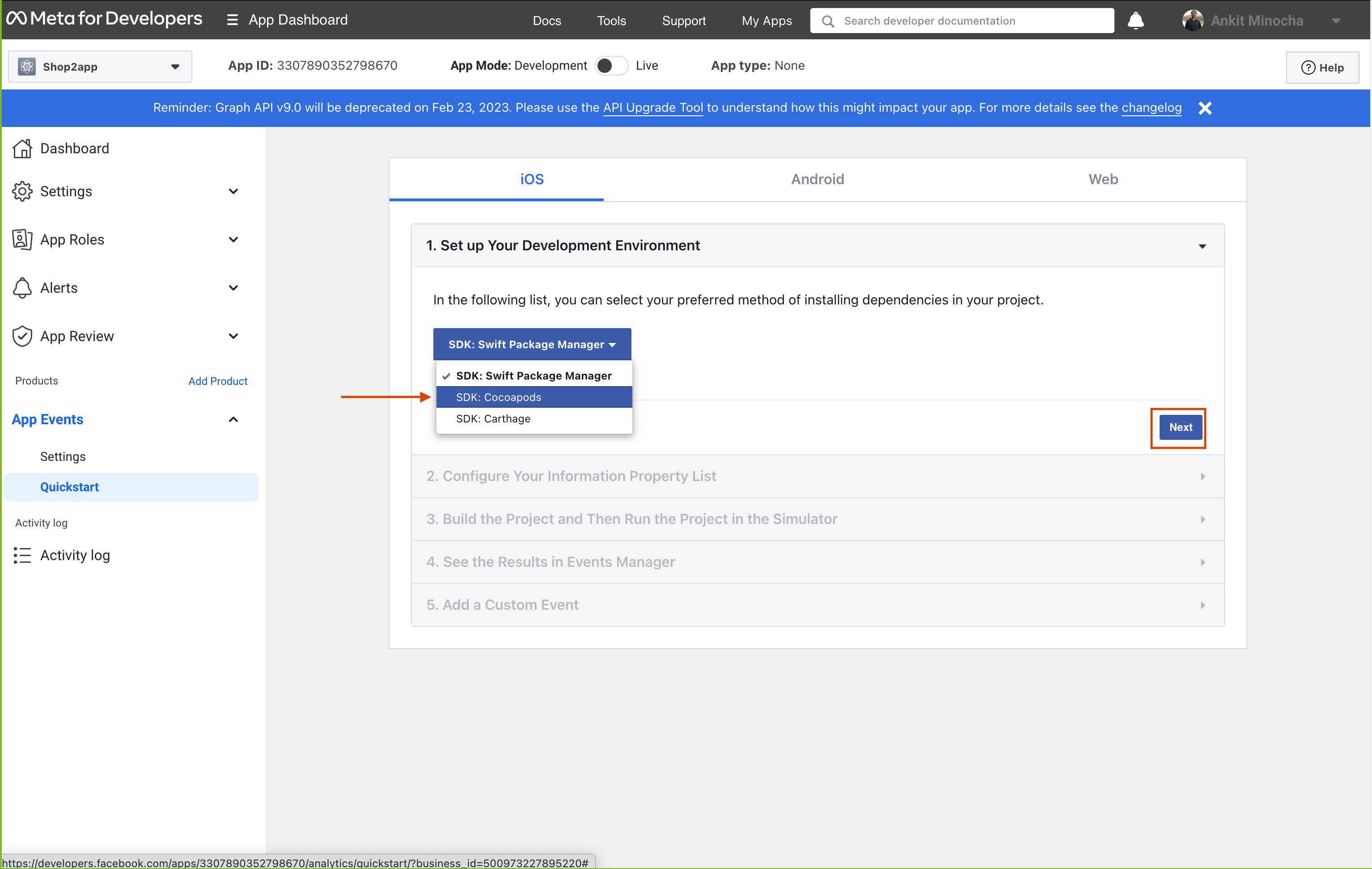 6. Click Next, no updates needed on this screen.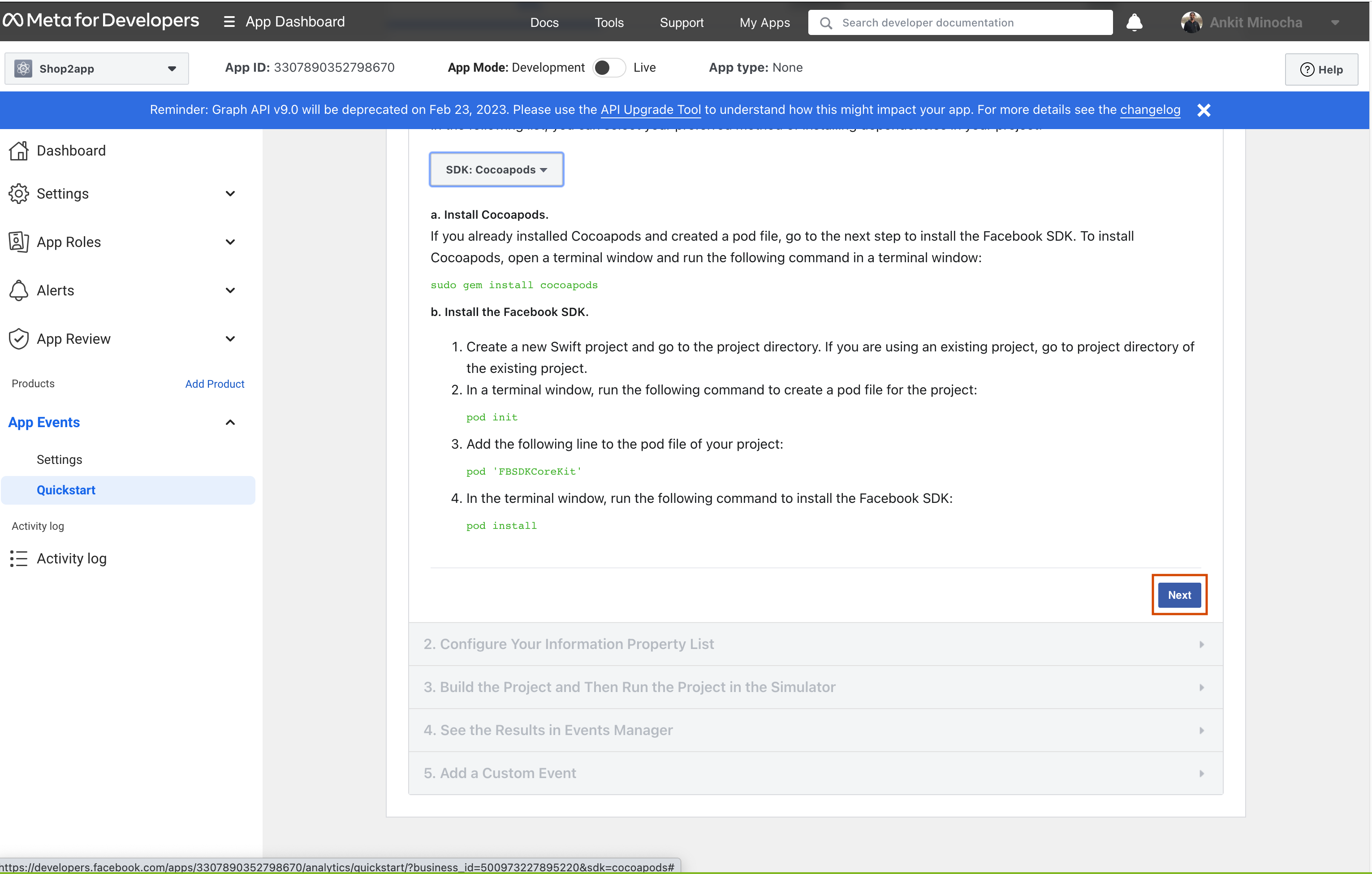 7. Add your app bundle id here. Your bundle id can be found under your Apple Developer Account. Copy this code (XML snippet), and share with your Shop2app Account Manager.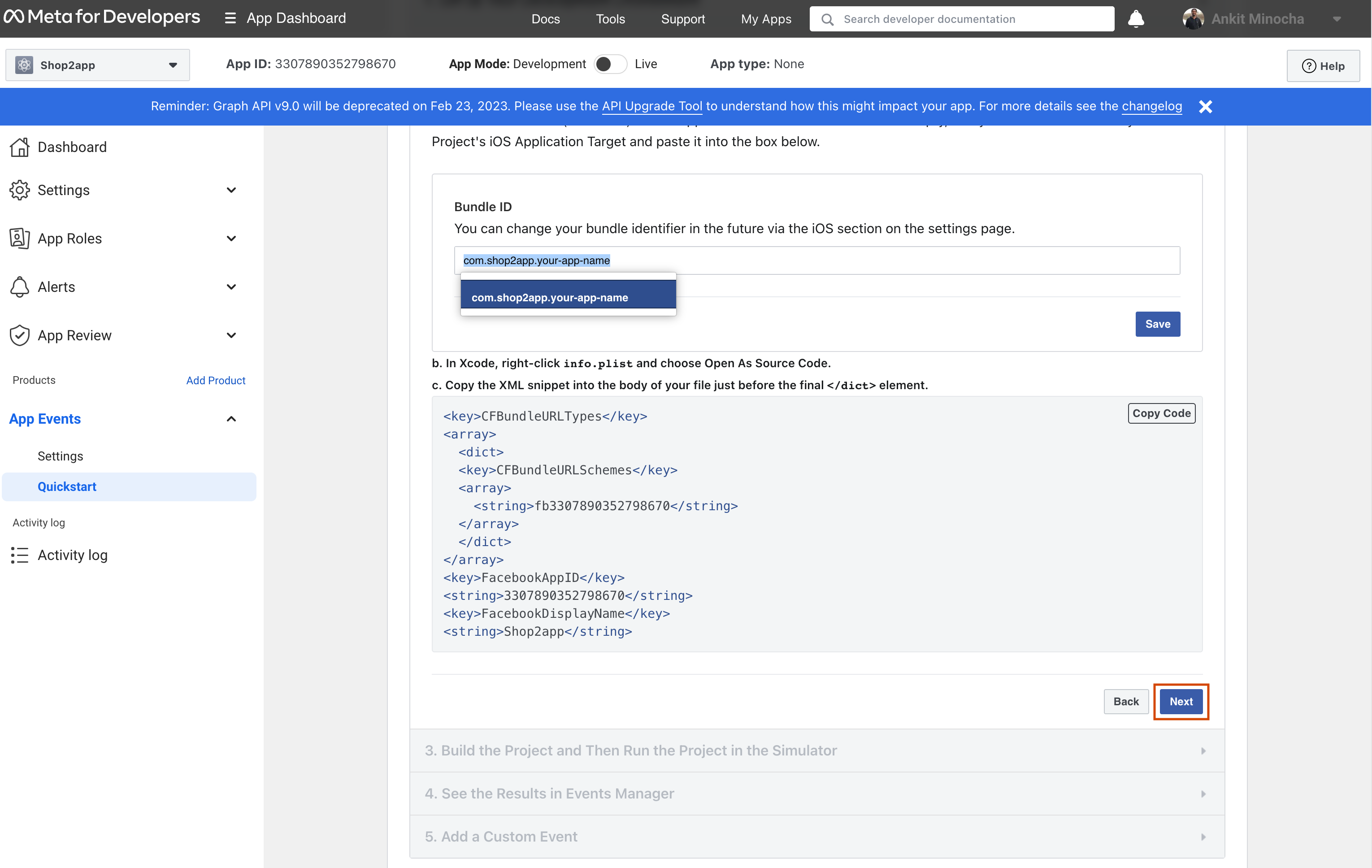 8. Select Next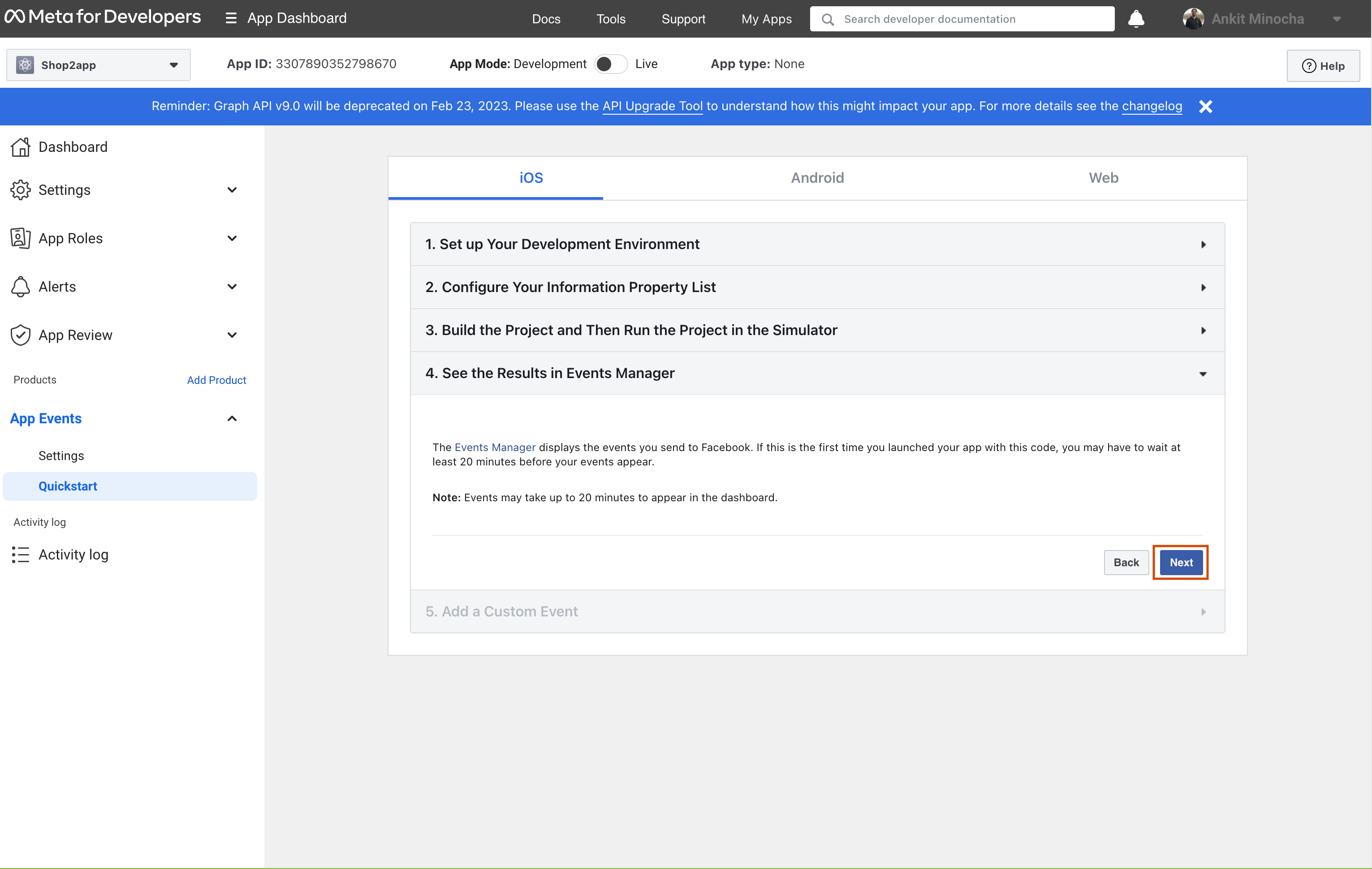 You're all set. 
Once this is complete, Shop2app will make the necessary updates to the app, and initiate the Facebook app publishing process.
Was this article helpful?